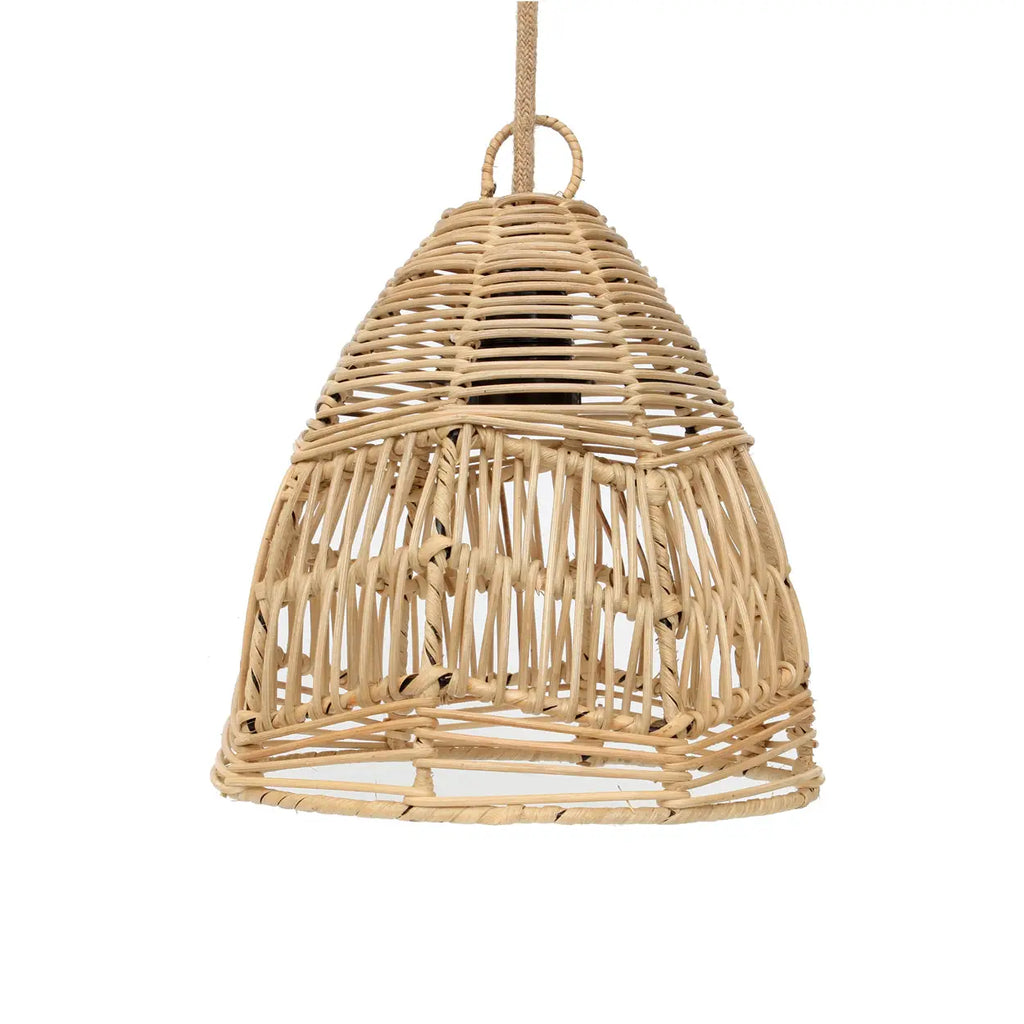 BAZAR BIZAR
* The Bala Pendant - Natural - S
* The Bala Pendant - Natural - S
Details
A beautifully handcrafted rattan pendant that looks amazing in a bedroom, child's room, living space or covered patio. A stunning and eye-catching boho lamp! 
This lamp shade comes without plugs and wires. 
Do you need a different color? You can easily spray natural rattan in black or any color you like!
• Made in Indonesia • Dimensions: 7.87" l x 8.27" w x 7.87" h • Weight: 1.98 lb