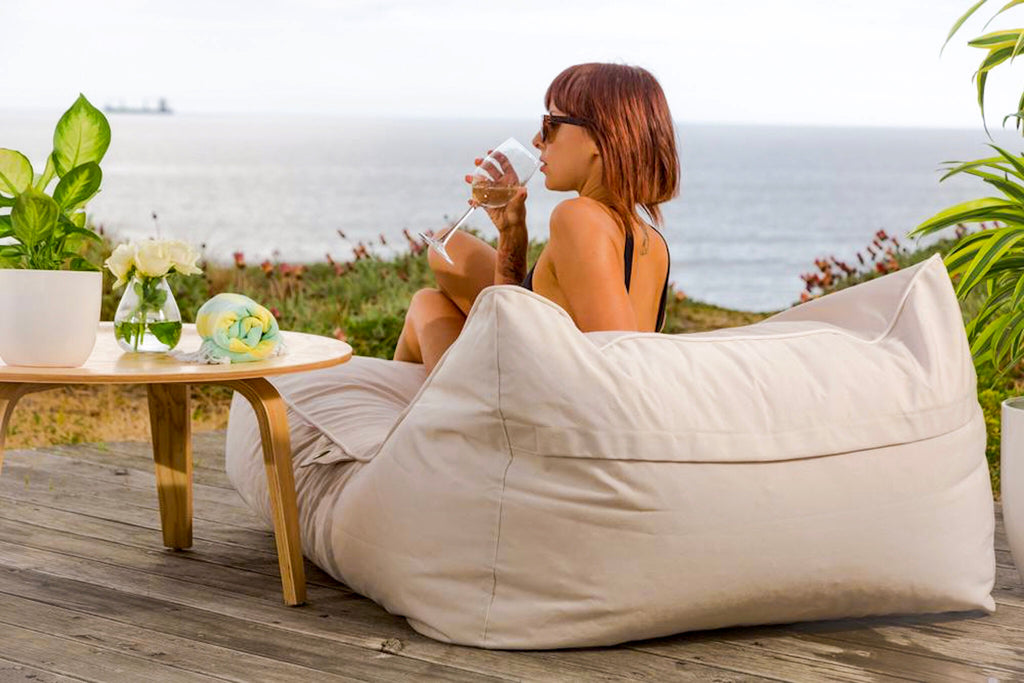 Waholife
Santorini Lounger
Santorini Lounger
Details
This product features a timeless, versatile design aimed at both comfort and durability.
______________
The lounger style molds perfectly to your body. The slight backrest guarantees a relaxed, comfortable position. The hybrid design ensures year-round use, perfect on the pool or dry land. Ideal for single lounging, but also large enough to snuggle with your closest companion – the Waholife Santorini lounger offers so much more than a standard bean bag.
When purchasing a Waholife Santorini lounger, you are investing in premium craftsmanship, superior Sunbrella® fabrics and an innovative, hybrid design. Waholife bean bags are made to last longer and look better than other products.  The lounger offers you hours of endless relaxation as well as hours of continual entertainment and enjoyment.
CRAFTSMANSHIP
The Waholife Santorini lounger has been crafted to the highest level, using quality products and construction techniques. Made from Sunbrella® Marine Grade Fabric, you can relax knowing that your lounger will not fade, is mold resistant and very easy to clean. All seams have been triple stitched, with UV bonded Nylon thread. We only use premium, rust proof zips and chrome side grip(s).  The durable mesh base allows for quick draining, ensuring the beans dry efficiently. The inner mesh lining allows the cover to be easily removed for cleaning as well as adding an extra level of safety. 
Through strict quality control, we ensure all loungers are consistently manufactured to deliver superior performance and assured longevity.  Proud to use Made in the USA Sunbrella® material on all our loungers.
All loungers are shipped unfilled