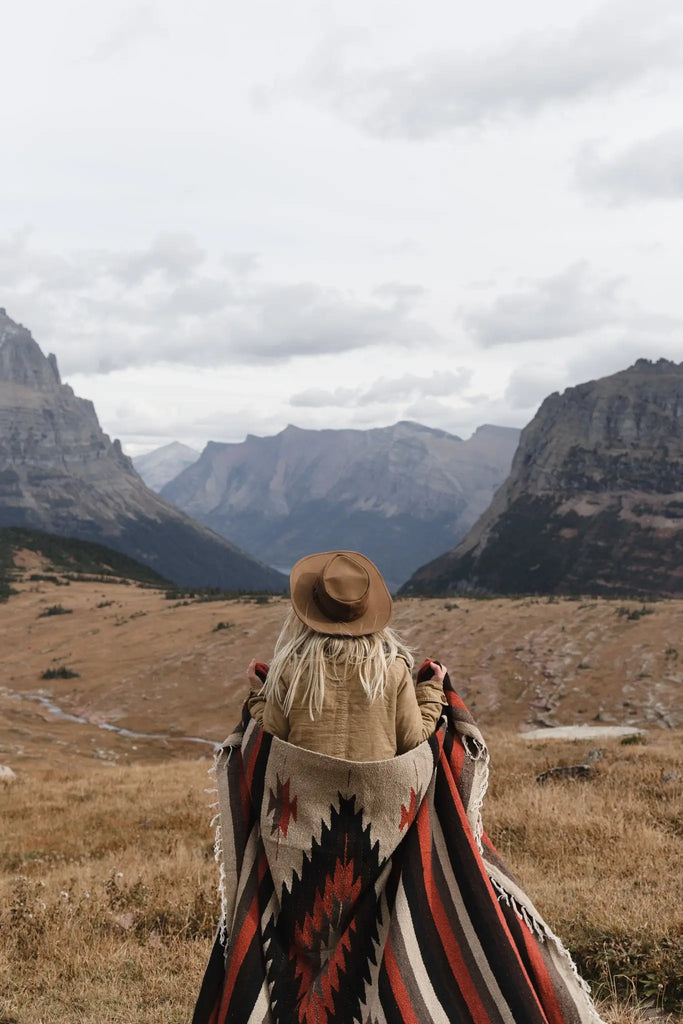 TRIBE + TRUE
* Earth Tones (Terracotta) // Handwoven Blanket
* Earth Tones (Terracotta) // Handwoven Blanket
Details
Handwoven by our Artisan Weaving Team in Mexico, this blanket is incredibly durable yet soft enough to cuddle up with. It's perfect for outdoor adventures or as an accent piece inside your home.
* Woven on a traditional wooden loom
* Measures approx. 79" x 48" and weighs approx. 3 - 4 lbs
* Perfect for picnics, camping, beach days, and keeping cozy by the fire
* Tribe + True Exclusive Design, will not be found anywhere else in the world
* Woven by Tribe + True Lead Weaver, Ignacio D.
* Materials: Spun from 100% post-consumer materials containing a special blend of cotton, acrylic, and polyester, giving the blanket both durability and softness Care Instructions:
* Machine washable on the cool/gentle cycle * Dry low, lay flat, or hang to dry * Blankets soften up with each wash